Serve Wrightsville United Methodist Church Globally
The WUMC Outreach Committee supports and nurtures individuals and organizations who are in need in our community, nation, and world. We also seek to provide members of our congregation opportunities to define their own ministry in the service of Christ.
Over 40 local and global opportunities receive support through the Outreach program. Outreach regularly supports organizations such as Mother Hubbard's Cupboard, Family Promise of the Lower Cape Fear (formally Interfaith Hospitality), WARM, Habitat for Humanity, Nourish North Carolina, Dreams, Communities in School and many others.
Our global reach includes but is not limited to; Mission of Hope: Rotifunk, Smile Train and Make Way Partners. Annually the Son Run race is organized by the Outreach Committee and the proceeds benefit selected charities. There are numerous opportunities for congregation involvement such as Weekend Meals on Wheels, Congregations for Children (C4C), Habitat for Humanity, Mother Hubbard's Cupboard, WARM, Son Run and Mission of Hope: Rotifunk just to name a few.
If you are interested in volunteering please contact the Outreach Committee to learn about ministry opportunities.
Kathleen Barber: kathleenbarber60@gmail.com or 910.262.480
Mission of Hope: Rotifunk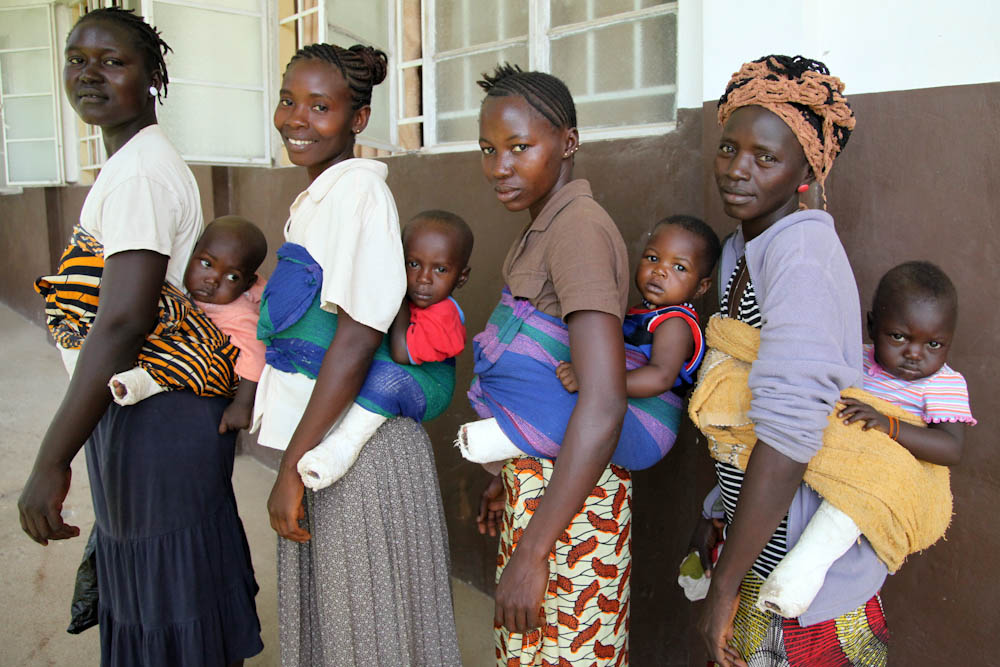 The "Mission of Hope: Rotifunk Hospital"  is a Partnership between the North Carolina Annual Conference of the United Methodist Church and the Sierra Leone Annual Conference of the United Methodist Church. They are working together to provide quality health care to the 145,000 impoverished people living in and around Rotifunk, Sierra Leone, in Western Africa.
Three years ago God called the people of Wrightsville United Methodist Church to join their brothers and sisters in Sierra Leone in saving the lives of countless women and children in the Moyamba District of Sierra Leone. The first goal of this mission has been to rebuild, staff, and operate Rotifunk Hospital as a full service, high quality community health center.
Sierra Leone is one of the very poorest countries in the world with the second worst health care system in the entire world. Sierra Leone does not have enough food, 70% of the people are illiterate and unemployed, 9% of children die at child birth, over 18% of children die before they are five, and life expectancy is only 46!
Mission of Hope: Rotifunk Hospital is the organization responsible for leading the effort within the North Carolina Conference. Through the Grace of God the following has been achieved thus far:
Two mission teams have visited Rotifunk
Three containers of medicine, medical supplies, equipment and food have been shipped over
A site plan has been completed
A solar powered, deep bore water well was drilled to provide clean water
A missionary was supported for 7 months in Sierra Leone
And on May 24, 2014 the hospital was rededicated
Soon after the rededication, Sierra Leone was hit by another disaster, the Ebola epidemic. This epidemic not only sickened 11,000 people and killed 4,000 it devastated the economy and health care system. Mission of Hope has now joined with Haugesund Rotifunk in Norway to recover from this disaster and continue to rebuild the hospital.   But the needs are greater than ever. Rotifunk Hospital has no electricity and insufficient funds to pay the staff.
Please prayerfully consider a gift of your time and treasure to save God's children. "Truly I say to you, as you did for one of the least of these, you did it for me."
If you are interested in making a donation, joining a mission team, or just want more information please go to the website, www.rotifunk.org or www.facebook.com/missionofhope or call Dale Smith, 910 617-0277.
You can change the lives of mothers and children today!



UMCOR
The United Methodist Committee on Relief is one of the first responders when catastrophe strikes a part of our globe. Through our tithes and offering, all United Methodists support UMCOR as a disaster relief agency. See how UMCOR is making a difference by clicking here.
For more information about becoming involved in outreach on the Global level, please contact Outreach Chair Kathleen Barber at 910.262.4804 or Email Us