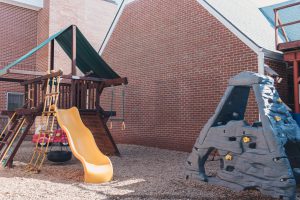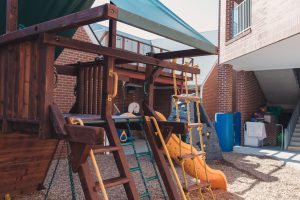 Wrightsville United Methodist Preschool
Wrightsville United Methodist Preschool is taking a "gap year" amid the Covid-19 Pandemic.  We look forward to seeing everyone when we are back in session in 2022.  We are still maintaining and adding names to our waiting list.
Our Preschool was established in 1996.  We are well known for our low child/staff ratios and being a loving and caring environment where children and parents alike become  part of our "Preschool Family".  We welcome  you to contact us to find out more about our program and to schedule a tour!
Our Mission Statement for Wrightsville United Methodist Preschool:
Wrightsville United Methodist Preschool was created to promote learning experiences for children of the church membership and the community in an environment which encourages a child to:
• ask questions and explore the environment
• develop security and independence in the world outside the home
• make friends and learn to get along with other children and adults
• discover he/she is valued and unique as a child of God
Our school is Christian-oriented as we stress those elements of the faith which are common to all Christians. We support the family structure and welcome parental involvement as part of the planning efforts to meet each child's needs. Our educational foundation is based on relating all of life's experiences to the presence of God in the world and the importance of incorporating Christian teachings into the decision making of everyday life.
Our teachers are academically qualified, and work with each child and his parents to carry out these objectives in a responsible, loving approach. Each child is challenged with a balanced program of educational and social activities to promote development in an age-appropriate manner. We appreciate this opportunity to share in the growth and development of your preschooler.
Admission Age and Class Placement Policy:
Children will be enrolled based on their age as of October 16 of the current school year. To enroll in the program children must be between the age of 3 years and 5 years of age.  Preschool admission is based on a waiting list with priority being given to currently enrolled students, siblings of children in our program and members of our church family. Once these priorities are met, we offer the remaining spaces to children according to the date in which they were placed on the waiting list.
For your convenience, our full Preschool Handbook is available on this site.
For more information or to place your child on our waiting list please contact Donna Pinckney, Director of Spiritual Formation, 256-4471.