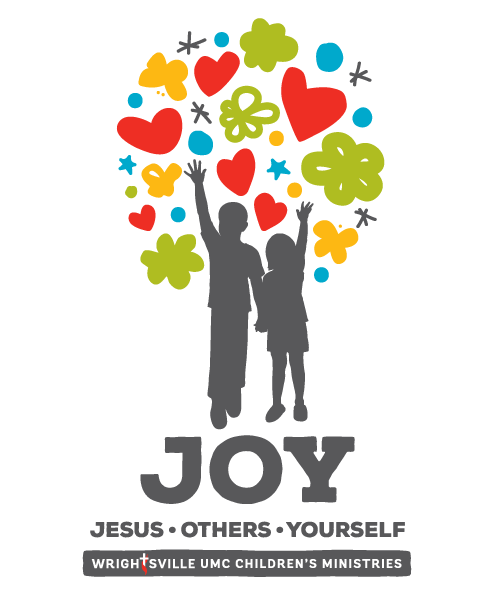 Sunday School Registration
Children's Ministries
We look forward to seeing all of our Sunday Friends at Sunday School every Sunday morning from 9:45-10:45 am
Three Year Old Class: Room # 111
Four Year Old Class: Room # 110
Kindergarten: Room # 109
First Grade: Room # 112
Second Grade: Room # 204
Third Grade: Room # 204
Fourth and Fifth Grade: Room #203
NURSERY (Birth-3 years old)
WUMC offers a loving, caring, and dedicated staff for our youngest members during all 3 worship services. Once your child turns 3 he/she may graduate to the 3 year old Sunday School class. Kathleen Crowley is our Nursery Coordinator and she can be found in our Nursery every Sunday.  ROOM 107
WIGGLE WORSHIP (Preschool ages 3-4)
WUMC offers a preschool nursery for its youngest attendees every Sunday at the 8:15 and 11:15 services. Children will experience the beginning part of worship with their families and after they listen to the children's sermon they will be allowed to rejoin their parents or led to Wiggle Worship. Once the Worship service is over, "Wigglers" may be picked up in room 109 in the preschool hallway. Once a child enters Kindergarten they get to worship with their families in the Church Sanctuary. If you would like to join the rotation to provide loving care for our preschoolers during the 8:15 and 11:15 worship hours please contact Christina Norvell
SUNDAY SCHOOL
Faithful 5th
A Youth Group for all ladies and gentlemen currently in the 5th Grade! Join us in the Fellowship Hall for Dinner, Fellowship, And Fun!
We meet the first Sunday of every month from 5-7 pm.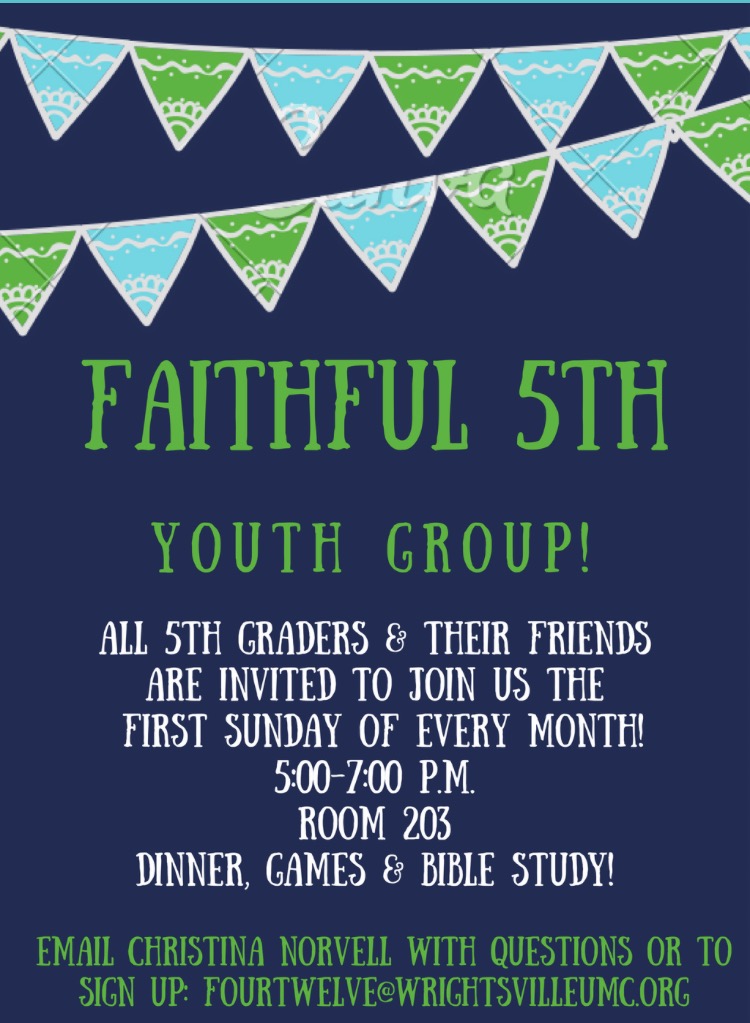 Joyful 4 Jesus  (4 Year Olds-4TH GRADE)
WUMC offers a children's bible study throughout the school year. We meet the first Wednesday night of the month from 5:00 – 6:30.  Join us for dinner and bible study!